I had a whim and wanted to do some quick bibliometric analysis on the topic of "strategic positioning".
The raw data is extracted from Web of Science. The search parameters:
TITLE: ("strategic positioning" OR "industry positioning" OR "market positioning")
Refined by: WEB OF SCIENCE CATEGORIES: ( MANAGEMENT OR BUSINESS OR ECONOMICS ) AND WEB OF SCIENCE CATEGORIES: ( MANAGEMENT OR BUSINESS OR INTERNATIONAL RELATIONS OR ECONOMICS ) AND DOCUMENT TYPES: ( ARTICLE ) AND LANGUAGES: ( ENGLISH )
Timespan: All years. 
Indexes: SCI-EXPANDED, SSCI, A&HCI, CPCI-S, CPCI-SSH, BKCI-S, BKCI-SSH, ESCI, CCR-EXPANDED, IC.
I used the R package "bibliometrix" to conduct (1) "bibliographic coupling" and (2) "co-citation" analysis.
Bibliographic coupling analysis allows us to explore the "confluence and interactions" among recent papers. Two articles are bibliographically coupled if they co-cited at least one article.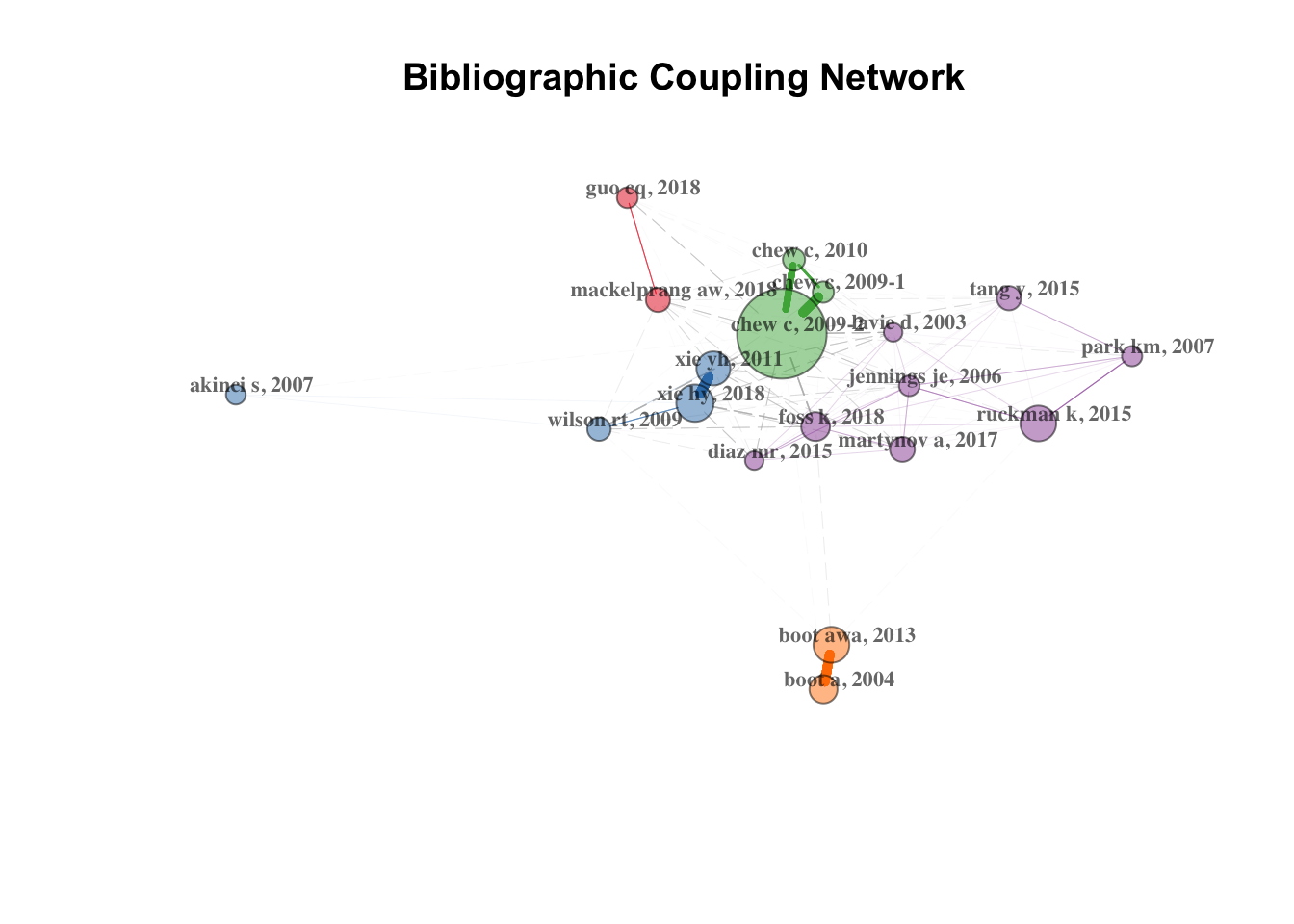 Co-citation analysis allows us to trace back to the origin of thoughts and classic papers. Two articles have a co-citation tie if they are both cited in a third article.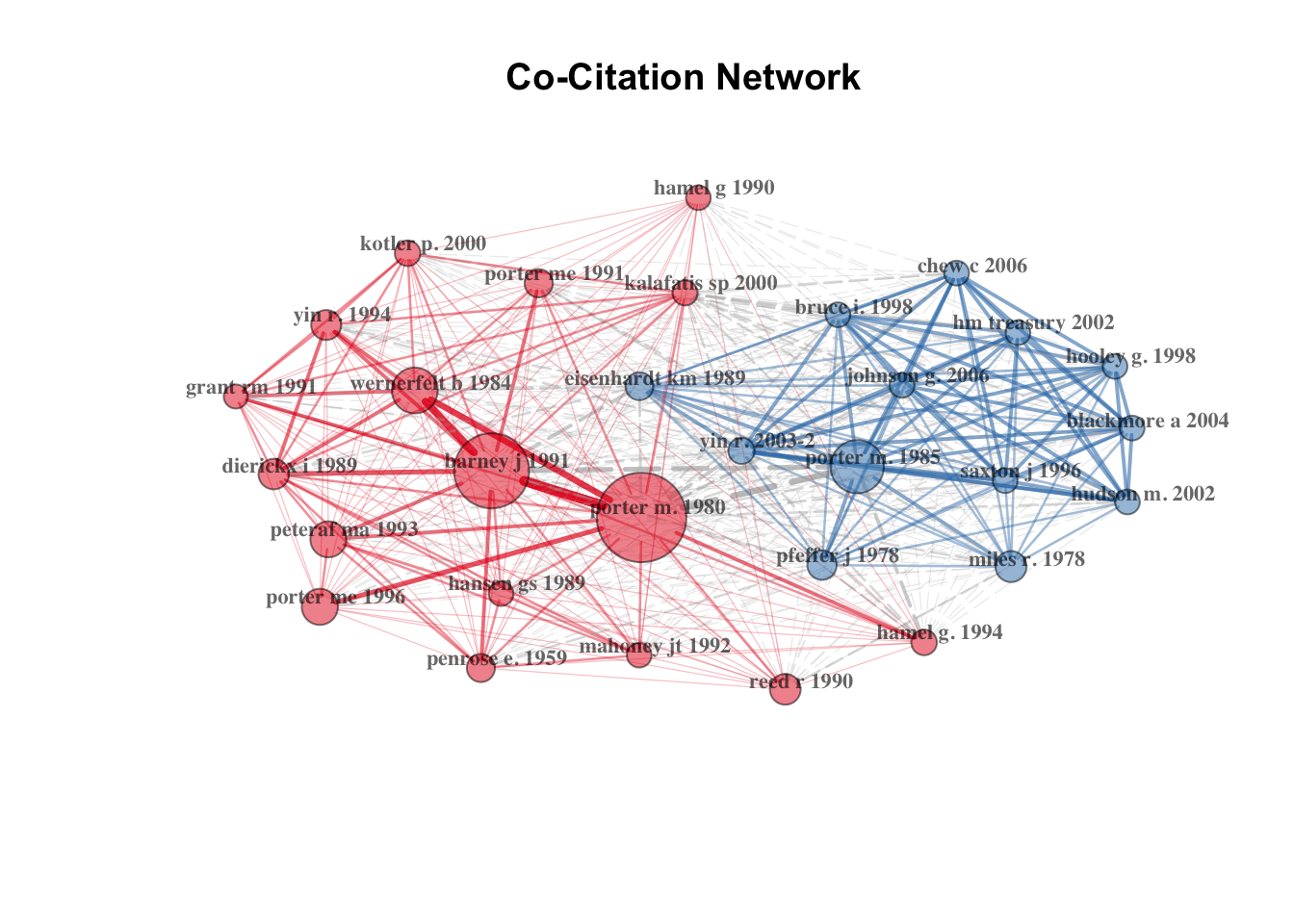 Reference:
Aria, M. & Cuccurullo, C. (2017) bibliometrix: An R-tool for comprehensive science mapping analysis, Journal of Informetrics, 11(4), pp 959-975, Elsevier.